Our record signing, Nicolas Pepe, had an OK season in 19/20. He contributed well in the FA Cup Final and scored some important goals at times. The free-kicks vs. Vitoria Guimaraes, at home vs. Man United, and Brighton away (even though we lost) show our quality. But he was inconsistent and perhaps given his fee is under strong scrutiny.
But this season is huge for him. Is it too hasty to say it's make or break? Maybe. Though given his fee, and the hype around his signing, it's fair to say he's not living up to it.
Pepe as a right-sided wide forward has a simple role in our side – hog the wing, and carry the ball into the box to score or lay off to Auba, Laca, Eddie, etc.
This is fine in itself, and he has the skill set to do this. He can shoot, has good short passing, and is a top dribbler.However, he goes missing in games often, and part of this is because he gets crowded out by opposing players.
There's only so much a person can do once surrounded by three or four players. And opposition managers are possibly doing this purposely since they know what damage he can cause. Arteta needs to devise a new plan for him, or he won't fulfill his potential at all.
This isn't a reactionary piece, due to his poor corners vs. Liverpool.
But then I feel it's valid to question his output, given his transfer fee and the fact he is our record signing.
How then can this be overcome?
Looking at how other wide-forwards play can be a guide here.
Son plays for a wasted club, of course. But whilst he is a left-sided wide forward, he often moves into central areas when needed.
Salah like Pepe plays on the right, but he doesn't hog the touchline like Pepe. He is prolific in scoring terms since he moves into central regions and his close control and dribbling on the ball means he can twist and turn in the box to score aplenty. Sadio Mane plays on the opposite side for Liverpool, but his skill set and results are similar to Salah's. Mane scored against us in the 19/20 league game and in the 3-1 league defeat and both times were from the middle of the goal.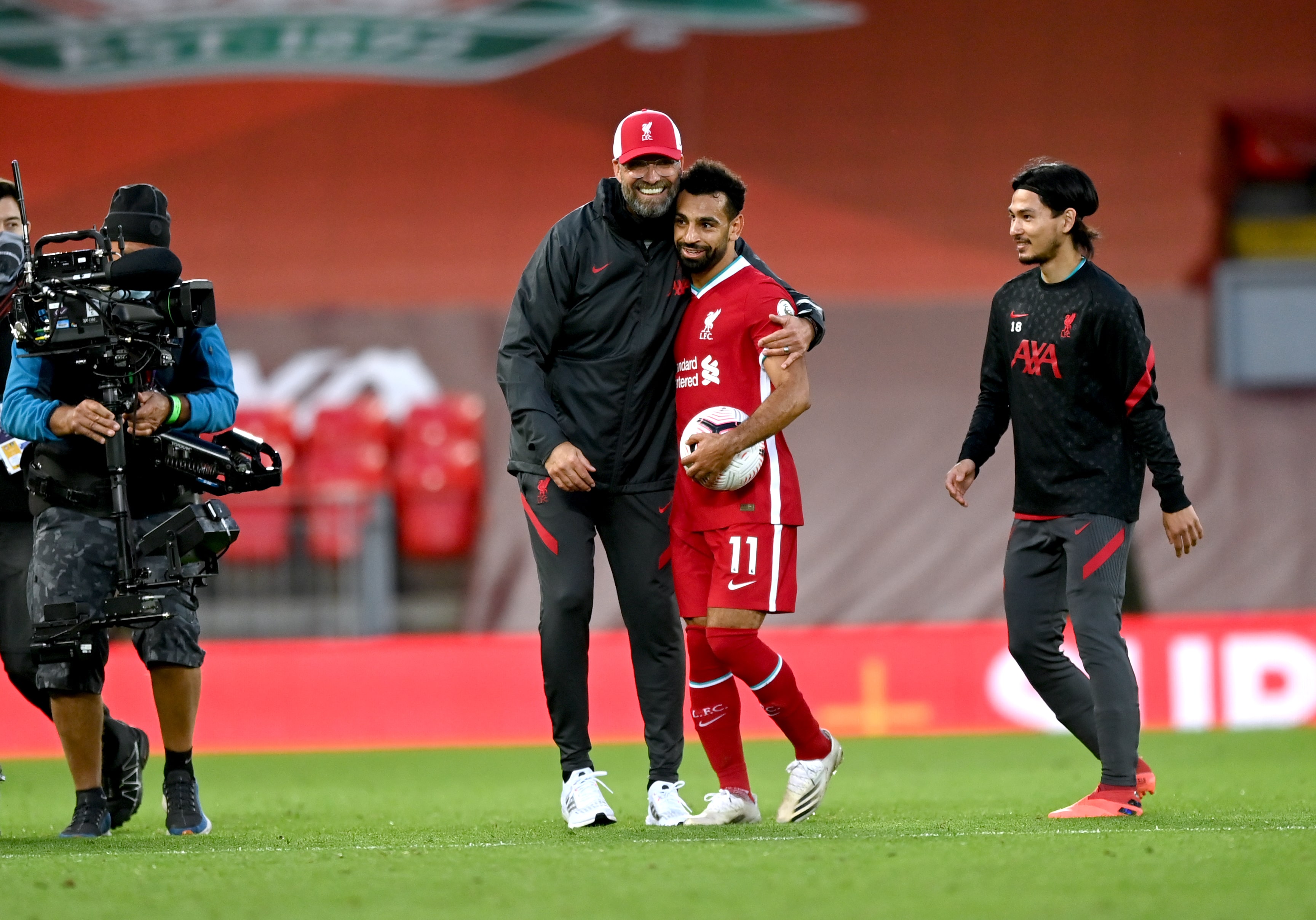 Salah's deployment by Klopp has seen him be an elite scorer since he joined Liverpool in 2017.
Sterling doesn't always play from a wide position at City. Neither does Mahrez.
One thing is that these players are world-class, and Pepe CAN be at that level, but he's not there yet.
But with some tweaking in his game, he can be such, I fully believe.
Pires, Ljungberg, Sanchez
There is a noted player in our history who played in a similar position to Pepe.
Robert Pires was from the French league too, and like Pepe wasn't outstanding in his first season.
But in subsequent seasons won the FWA Player of the Year, and was instrumental in our 2002 Double, scored the 2003 Cup final winner, and was an Invincible.
Pires is a model for Pepe, in that whilst he was a wide player, he often cut inside, get into the box, and thus was able to score the volume of goals of us.
Freddie was another example of this, and he seldom ever played solely on the wing. His form in 2002 with his famous red hair was a major part of our Double win with many vital goals in the process. Bergkamp also provided one of the best assists of all-time in a 3-1 CL win vs. Juventus.
Sanchez left Arsenal on a sour note, though his United stint and also criticism of them from his first training session there were comical. But at Arsenal, he started on the wing, but played a virtually free attacking role. I believe he was better than Hazard in that position, based on consistency, and Hazard won two league titles with Chelsea in Sanchez's time at Arsenal.
These are examples of how we can deploy Pepe – and how he can be as influential as Pires, Freddie, and Sanchez were for us.
My ideal Pepe deployment is thus:
– Give him a free role in the final third. Opposition sides won't be able to crowd him out as often, and it would be a headache to mark him consistently.
– Get him to connect with the strikers or even come into midfield and collect from them. He can pass short, shoot, and has the ability to turn and shoot readily.
– Interconnect with the forwards and then he can be devastating.
– Start all games, injury/form permitting. To gain form, or show his worth, he needs to play consistently and shouldn't be just a bench player. Play him consistently, which his price tag and ability warrant. Then he can gain a pattern, and the other players can be attuned to him too. 
I want Pepe to succeed, but if we tweak his role slightly we can better play to his strengths.
I must say though, that if this season is another middler from him, by the summer some hard questions may be asked of Pepe. Given the outlay, one must question the impact he is giving.
Time will tell – but then I want the best for Pepe and want him to succeed. It may be down to Arteta and himself in ensuring he can fulfill his talents to the fullest.
.

MarbleHallsTV is an Arsenal social media account on Twitter, Facebook and Youtube. Been a Gooner since the 90s, inspired by Ian Wright, then Bergkamp, Vieira, Henry, Pires, Campbell, Rosicky, Koscielny, Ozil and Sanchez. A digital marketer/entrpreneur by profession, born in UK living in the Americas now.