We got a good win at Bournemouth, and my match review prediction was right.
But I'm not here to just big myself up.
Bournemouth started the game well and had an offside goal ruled out, but the TV cameras showed that it was not offside after all.
We possibly got lucky there, but Bournemouth also had another chance via a close-range header, which Leno did handle comfortably.
After 20 minutes or so, we gradually grew into the game, leading to chances for Auba, Torreira, Iwobi, and Bellerin. We scored however via a fortuitous own goal, in which Kolasinac got in from the left, and their defender Lemaz scored through a mix of over-anticipation and quick reactions. To be fair to him, he didn't have many options but to react. Sky Sports, including Arsenal legend Alex Scott, said we got lucky but I don't agree. I feel we rode the wave they offered, and until we got the goal we definitely had chances.
However, our record of not leading at half-time is destined to continue for now. Iwobi got caught in the area and this lead to a counter-attack and Joshua King equalising at the end of half-time injury time.
The second half was different. Both sides had chances as per the first period, but we held greater possession and went close again via Mkhitaryan, Auba, and Torreira.
Auba got us the lead though, and ultimately the winner, through Torreira winning the ball high up, and Kolasinac and Iwobi combining well. Auba got onto Kolasinac's cross and slotted home for his eighth PL goal of the season. He's now level with Aguero and surely is in contention for the Golden Boot.
Mkhi had more chances, though Stanlisas went close for them.
Mustafi conceded a late free kick outside the area, which didn't pay off for them, and we ended with another away win, and we're still unbeaten.
Impressions/player ratings

This wasn't an outstanding performance. But it showed how Emery is prone to tactical shifts. The three at the back worked out well, and our defence – whilst having some collective errors – individually looked fine.
Leno also was very secure, and surely now is our number one. Cech has been a great keeper in his time, and for us largely. But Leno has stepped up, and on this form is one of the best keepers in the league.
What struck me from this game though was the capacity to manage the game comfortably. Bournemouth did have many chances, but we looked comfortable pretty much throughout. We were able to tactically manage the game, which was lacking heavily in the latter Wenger tenure.
Auba was strong up front. Yes, he got the winner, but his movement was sharp and he linked up well. Iwobi provided a good ball to Kolasinac for Auba's winner, and Torreira and Xhaka were capable in midfield.
Moreover, Bellerin was strong going forward on the right, and provided good width especially in the first half.
As for Mkhi….well, I like his fundamental skill/technique. But in terms of attacking input, he offers little. Maybe the Premier League isn't for him – who knows? What's telling is that Man United fans also said similar when he played for them. We need more from him, since he's not stepping it up.
I was very impressed with Leno today. He looks strong in the box, and capable aerially. He also handles well and is a sound shot-stopper. He can be our number one for years to come, and whilst some may laugh at this he is the heir to Neuer. He didn't keep a clean sheet, but he has looked very accomplished since he featured regularly.
The defence made some organisational errors, but they were able individually. It was good to see Sokratis back, and in some ways reminds me of Steve Bould or Keown. Or even Big Tone himself. He's no-nonsense, hard, and able to marshall things well.
Overall, despite some Bournemouth pressure, I felt we were clinical when needed, and on the balance of chances and play warranted the win. We were able to move to a higher technical and tactical level to defeat a good Bournemouth side, and on this season's showing, Howe may not be their manager for much longer. Perhaps he'll replace Pochettino when he moves to Man United……
We're onto to Vorslka in the Europa League next, and then it's the SCUM at home. They got a good win vs. Chelsea in fairness to them, but unlike them, the number two London club have won some top trophies in recent years. And the number one London club whom they'll face very soon hasn't gone decades without a league title.
Leno 8
Bellerin 6
Sokratis 7
Mustafi 6
Holding 6
Kolasinac 8
Torreira 5
Xhaka 5
Iwobi 6
Mkhitaryan 4
Aubameyang 7
Ramsey 5
Guendouzi 5
Nketiah 5
Man of the match
Sead Kolasinac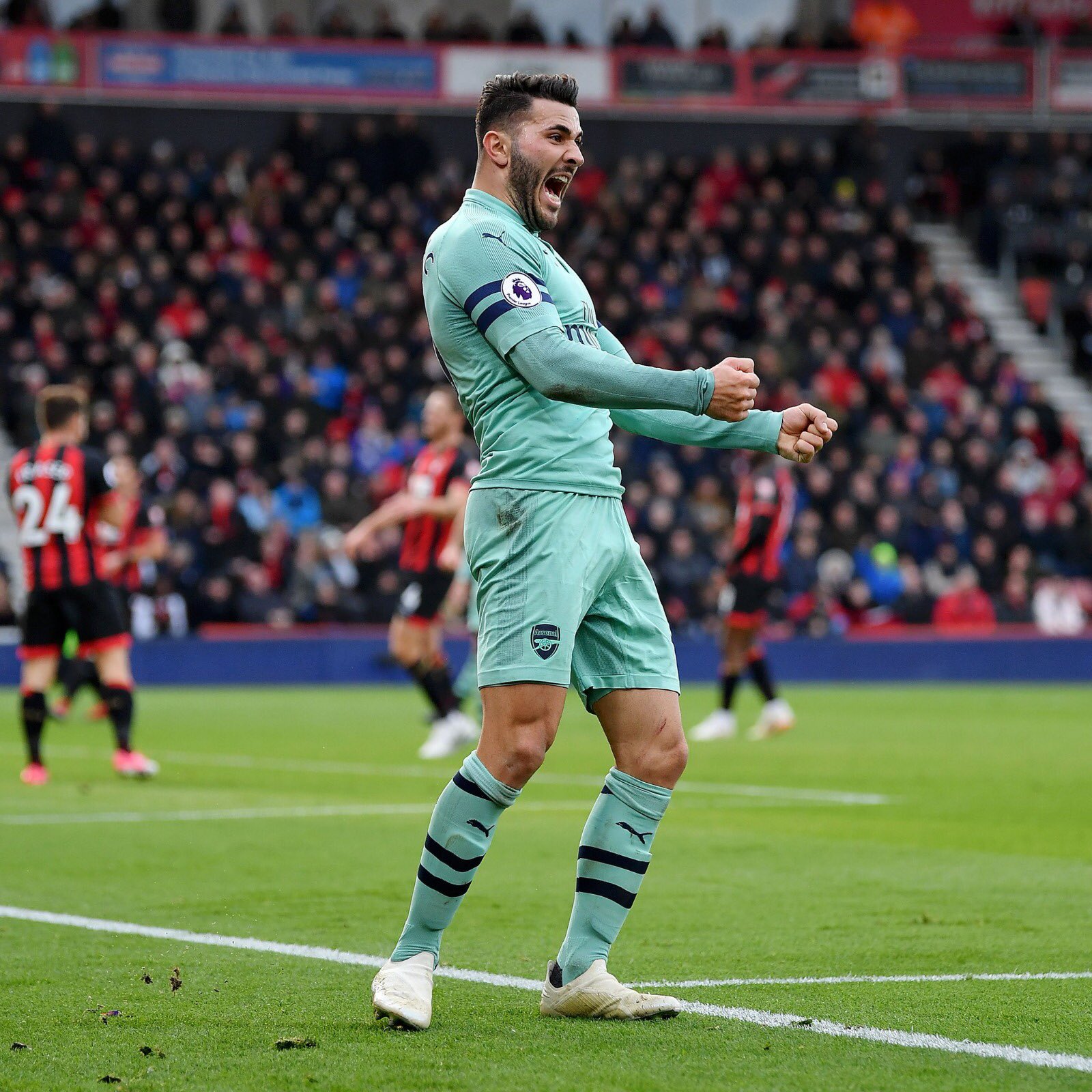 After the dreadfulness of Wolves, he didn't get gobbled by canines, and today ate some succulent Cherries.
His attacking play was superb, as he had a direct hand in both goals. He's showing the skills, slowly but surely, that he exhibited when he initially joined. He also looks leaner than then and can be a capable player for us going forward.
MarbleHallsTV is an Arsenal social media account on Twitter, Facebook and Youtube. Been a Gooner since the 90s, inspired by Ian Wright, then Bergkamp, Vieira, Henry, Pires, Campbell, Rosicky, Koscielny, Ozil and Sanchez. A digital marketer/entrpreneur by profession, born in UK living in the Americas now.